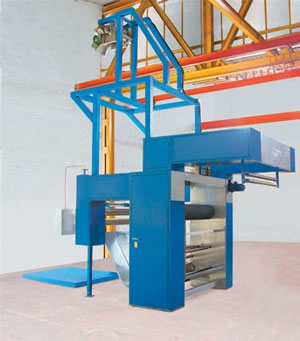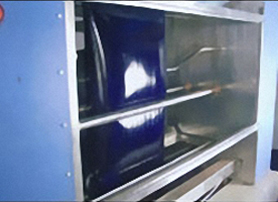 SWASTIK Balloon padder is a strong and sturdy machine, equipped with various devices. It is a available in two different models, one with Single Squeezer for extraction and the other with Double Squeezer, first for squeezing and final for chemical treatment.
Main frames are fabricated, and lined with stainless steel (optional) which house the requisite components. The Squeezer Rollers, Which are 1.4 meters wide are covered with special synthetic Rubber / PU compound, to obtain uniform and high squeezing effect with low pressure. The resulting finish is excellent.
Ballooning device consists of an Air Injection Device and a few pairs of S.S. Guide rollers which control the Ballooning effect.
Drive to the machine is provided with individual motors for infeed device, and to each Squeezer. All drive motors are controlled by A.C. Invertors to obtain Tension-free working, with speed ranges from 0 to 50 Mtrs./min. or as may be desired. 
Delivery is by means of a plaiter and equipped with a conveyor.